So, last night was a total lunar eclipse. I set the alarm clock and tried to take a photo…
First thing is, that I was surprised how many streetlights are still switched on at 4:30 AM. You literally can't walk 5 meters without finding yourself again under another light beam.
I took a photo, however, it seems that I need to explain, what can be seen on the picture…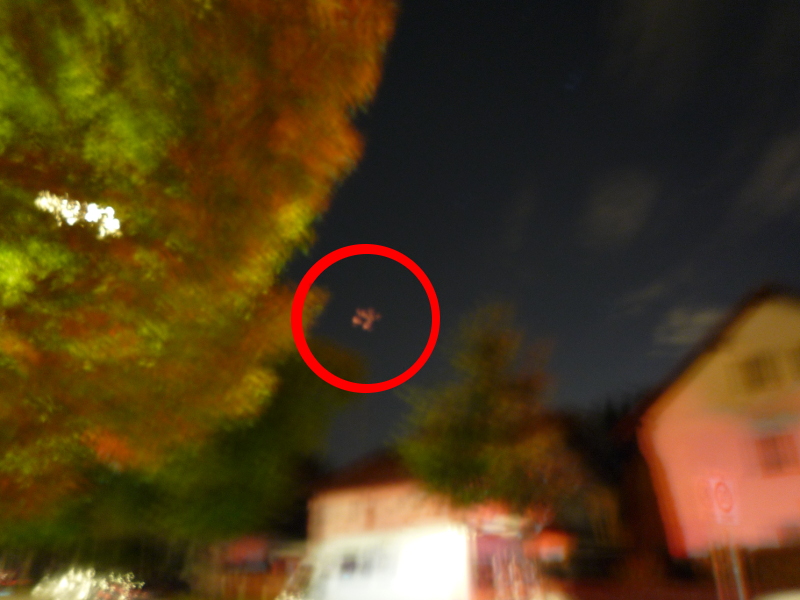 The highlighted part is actually the moon - these blurry pixels. It looked better without the camera. The exposure time was 60 seconds and as you can see without a tripod, just free hands.
---